Student Affairs Department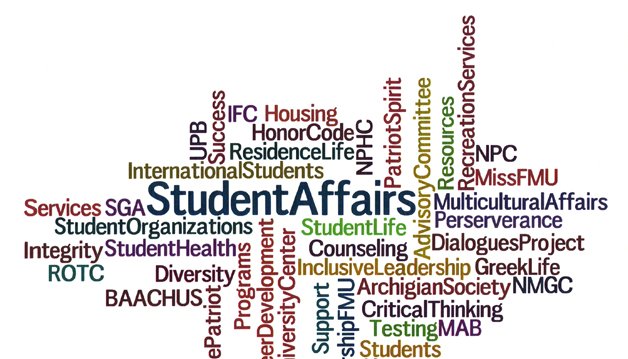 Proctorial Board
Institute Disciplinary Rules
+ No person shall be enrolled at the Margalla Institute of Health Sciences, Islamabad except on the strict understanding that the candidate intends to obtain his/her professional qualification.
+ Every student is required to attend punctually the required hours notified for lessons and practical classes. He/she must have 75% of total attendance in an academic year to be eligible to appear in the University examination.
+ Students are required to obey orders and maintain discipline at all times in the college and the hostel or during any other activity arranged/conducted by the Institution.
+ No game of any sort is to be played during the college and hospital working hours.
+ Display and distribution of political party's pamphlets or circulars etc in the college and hospital premises are strictly prohibited.
+ All irregularities, neglect of duties and breach of discipline are to be brought to the notice of the Principal by the teachers under whom the student is working.
+ Leave application must be submitted to the Principal in writing through respective class teacher.
+ All the students will pay their tuition fee in advance every year, in case of delay will be liable to late fee charges which will be 5% per month.
+ If a student fails in supplementary in any session and loses one year, will be liable to pay fee as mentioned in PM&DC and PCP statute.
+ In all cases, the leave taken will be at the student's own risk as far as the percentage of attendance is concerned and even a medical certificate will not condone a deficiency in attendance.
+ A student who is absent without leave, continuously for a period of two weeks will be struck off from the college roll.
+ In case of absence, fine of Rs. 100/- per class will be charged.
+ Students are prohibited to address any petition directly to a higher authority/press or unauthorized person.
+ Students desirous of addressing the Principal by a letter must do so individually. Joint applications are inadmissible.
+ Any student wishing to make representation on a subject has the right of direct access to the Principal during the college hours at the prescribed time.
+ The Principal, Dean, HOD's, Faculty  and other staff members are accessible at any time to listen to the difficulties and grievances of the students and shall always be prepared to help them.
+ Non-payment of college/hostel/transportation dues within stipulated time may result in cancellation of admission.
Revised: June 2014