Affiliated with Riphah International University, Islamabad
Brief Introduction
Islamabad College of Physiotherapy (ICP)
Islamabad College of Physiotherapy was established in 1997 with the mission to produce competent Physical Therapist by providing quality education. Islamabad College of Physiotherapy is pioneer in providing Physical Therapy education in private sector in Pakistan. The college is committed to provide students with excellent curricular and extra-curricular activities. Till now 13 batches of Physio Therapy have already been passed out from this institute.
Physical Therapy or Physiotherapy is a health care profession primarily concerned with the prevention or remediation of impairments and disabilities and the promotion of mobility, functional ability, quality of life and movement potential through examination, evaluation, diagnosis and physical intervention. It is a distinct form of care which can be performed either in isolation or in conjunction with other types of medical management. In addition to clinical practice, other activities encompassed in the physical therapy profession include research, education, consultation and administration.
Physical therapy is becoming a well known profession in Pakistan with advancement of healthcare system and due to increasing scope of its practice across the world. Major growing branches of Physical therapy are:
+ Musculoskeletal Physical therapy
+ Neurological Physical therapy
+ Cardiopulmonary Physical therapy
+ Sports Physical therapy
+ Pediatric Physical therapy
+ Geriatric Physical therapy
+ Manual Therapy
+ Integumentary Physical therapy
Aims And Objectives
+ To impart state of the art quality education in the field of Physical Therapy.
+ To produce Physical therapists who have necessary knowledge, skills, critical thinking, behaviour and attitudes to pursue their profession.
+ To promote professional and social skills among students to adapt them to the challenging healthcare system.
+ To provide physiotherapy treatment facilities to general public in the country on subsidized rates through its network of teaching and welfare hospitals.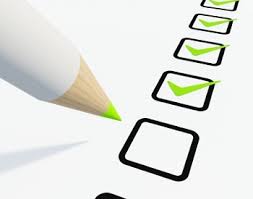 Salient Features
Salient Features
+ ICP is the first private sector physiotherapy college in Pakistan established since December 1997.
+ The college has highly qualified basic medical sciences and physiotherapy faculty & spacious campus with well equipped laboratories and well furnished class rooms.
+ For clinical training several hospitals are attached including National Institute of Rehabilitation Medicine, which is the state of the art hospital in government sector.
+ Access to digital library.
Message from the Principal
Physiotherapy is one of the most important fields of health sciences involved in the treatment of human ailments. Unluckily, it has not been given its due importance in our hospitals and medical colleges/teaching institutions. As a result there is shortage of skilled personnel in this field in our country. The Margalla Institute of Health Sciences (MIHS) is the pioneer in the private sector which realized this deficiency and took the initiative by founding the Islamabad College of Physiotherapy (ICP) in 1997 at Islamabad.
In order to meet the latest trends and developments in Physiotherapy education worldwide, the ICP is utilizing state of the art teaching methodologies and educational tools and has a dynamic and vibrant academic environment. At present the faculty of the ICP comprises qualified foreign staff which has the vision to equip the students with discipline-specific technical competencies and generic skills, as well as the required vocational attributes to make them valuable members of the physiotherapeutic work environment. Since 1997, when the Institute was established, more than 260 professionals have been graduated and by the grace of Allah, all of them have been employed by some of the most respected healthcare organizations both within the country and abroad.
Our mission is to produce physiotherapists who will be competent to render a professional evidence based service, that is, who have the necessary knowledge, skills, critical thinking, behavior and attitudes to pursue their profession as physiotherapists and managers in all the ramifications of physiotherapy and health care.
In the last, I pray to Allah the Almighty for the better future of the students and the Institution.
Principal
Islamabad College of Physiotherapy
5 years Course Outline for Doctor of Physical Therapy (DPT)
| 1st Prof. | 2nd Prof. | 3rd Prof. | 4th Prof. | 5th Prof. |
| --- | --- | --- | --- | --- |
| Anatomy-I | Anatomy-II | Pathology & Microbiology | Medicine, Radiology and Diagnostic Imaging | Surgery |
| Physiology-I | Physiology-II | Pharmacology | Clinical Decision Making and Differential Diagnosis | Emergency Procedures & Primary Care in Physical Therapy |
| Kinesiology | Biomechanics & Ergonomics | Physical Agents & Electrotherapy & Medical Physics | Physical Therapy treatment & techniques-I | Physical Therapy treatment & techniques-II |
| Biochemistry-I | Biochemistry-II | Therapeutic Exercise& Manual Therapy | Community Medicine Including Sociology, Bio-statistics & Research Methodology | Prosthetics, Orthotics, Human Development and Comunity Based Rehabilitation |
| English | Islamic Studies | Behavioural Sciences | Evidence based Physical Therapy & Professional Practice | Exercise Physiology, Health & Wellness |
| Intro to Computers | Pakistan Studies | | | |